As I mentionned earlier in this blog, the question of law prevalence between EU law or national law is always open.
About this subject you can read me here and there.
A propos de ce sujet vous pouvez me lire ces deux anciennes publications de mon blog : publication 1 et publication 2.

L'Allemagne a récemment rendu un jugement critiquant (condamnant) les opérations d'assouplissement quantitatif de la BCE visant notamment à acheter des dettes publiques européennes sur les marchés financiers afin de faire baisser les taux d'intérêt des obligations des Etats de la zone euro. Dans les fait, d'après la chaine Bloomberg consultée aujourd'hui, les taux d'intérêt de la dette française restent très bas, voire négatif ou nul pour les obligations émises par l'agence France trésor entre 1 et 10 ans. Il n'y a que les obligations sur 30 ans qui donnent droit au paiement d'un intérêt de 0,75%. Bien sûr l'Allemagne a des taux encore plus bas. Les deux images ci-dessous montre les taux de la dette française et allemande le mercredi 6 mai 2020 d'après la chaine de TV bloomberg.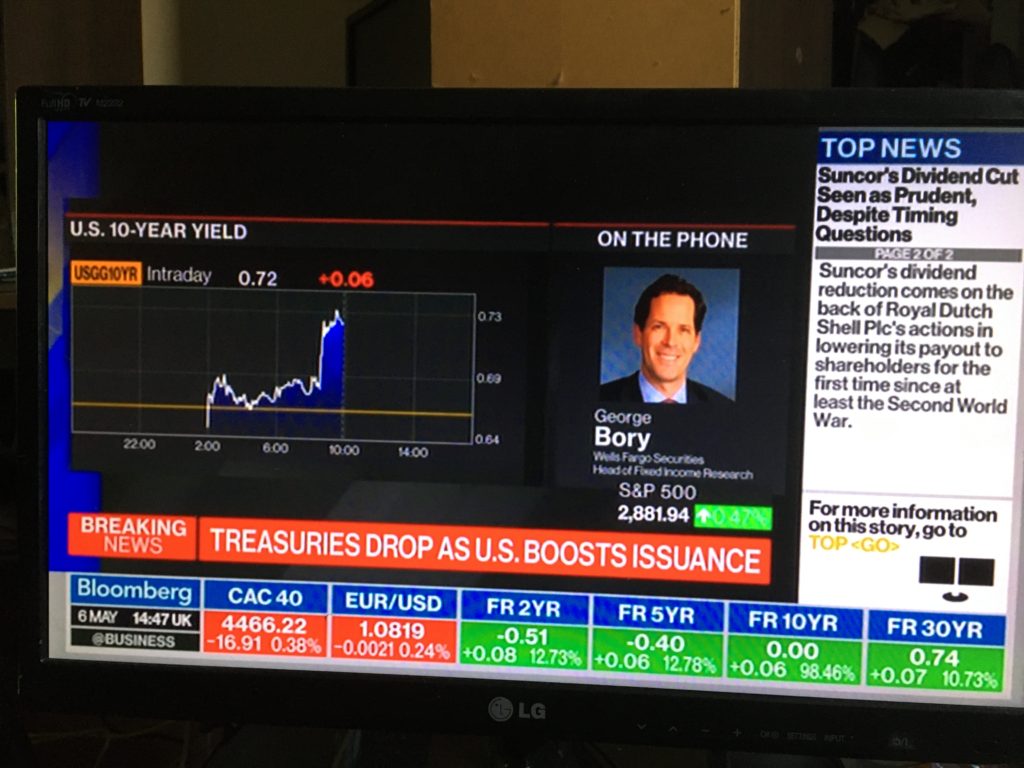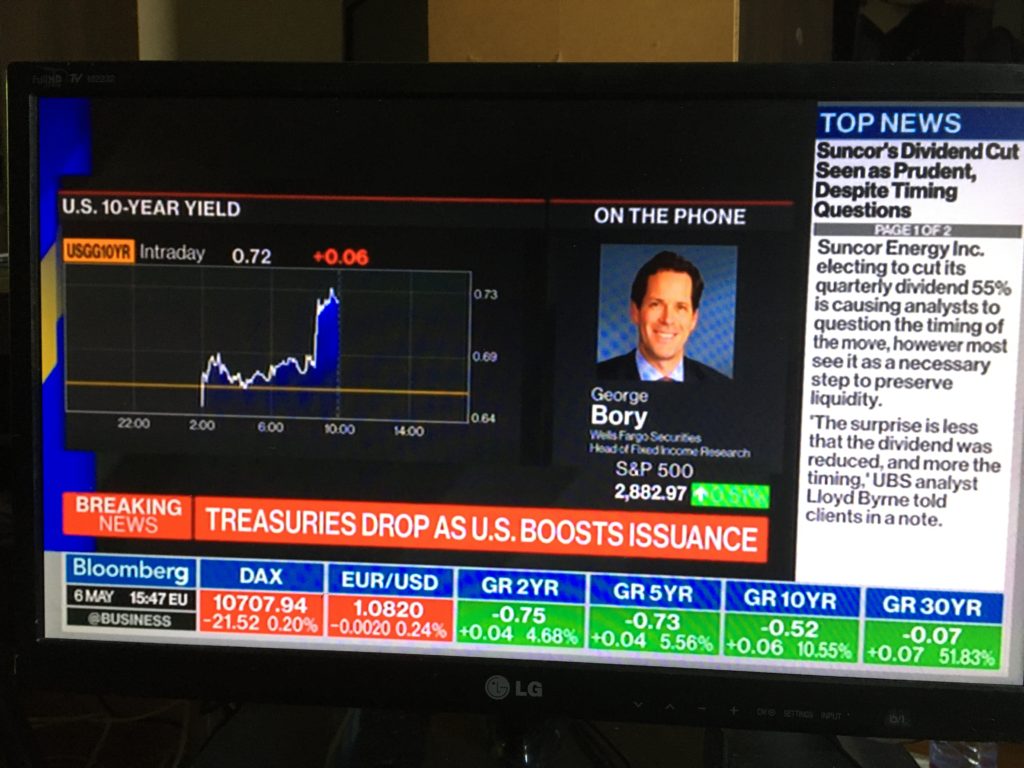 J'ai publié dans le passé au sujet du conflit juridique entre la cour constitutionnelle allemande et la BCE au sujet de la primauté du droit européen sur le droit allemand, ou du droit allemand sur le droit européen. Le fait est que ceci est une bataille juridique sans fin entre avocats spécialistes. Mais mes études de droit international public à l'université Lyon 3, notamment lors des cours d'Olivier Echapé, magistrat sur le droit des organisations internationales, m'ont appris que les organisations internationales avaient généralement moins de pouvoir que les Etats. Les organisations internationales sont finalement comme des personnes morales sur l'espace juridique international, au même titre que nos associations loi 1901 sont des personnes morales par opposition aux personnes physiques. Or les personnes physiques sont des sujets dérivés du droit, mais pas de vrai sujet et conditionnent leurs autorités à peu de choses : la signature, ratification et respect des traités constitutifs (ce qui ne va pas de soi).
La cour de Karlruhe (équivalent du conseil constitutionnel français) condamne la politique d'assouplissement quantitatif de la BCE et dit qu'elle ne respectent pas les traités européens. Ce à quoi la Commission européenne a répliqué en rappelant la supériorité du droit européen sur le droit national. Mais l'autorité des institutions repose sur peu de choses.