Bine at venit în blog meu (c'est du roumain, probablement avec des fautes car je suis mauvais dans cette langue)
I wish you a happy new year 2018 !
Je vous souhaite une bonne nouvelle année 2018 !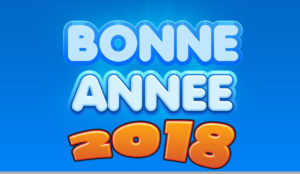 La multi ani ! (je travaille fort peu mon roumain de peur que ce choix soit inutile)
Je vais essayer de publier autant que je peux sur mon blog et mon site. Récemment j'ai développé ma page de présentation, je dois revoir syntaxe et orthographe, et je mettrai en place des liens vers mes articles publiés depuis 2013. A terme, il est possible que la page d'accueil de mon site devienne une page statique complète et riche renvoyant vers le blog et d'autres publications plutôt que les dernières publications du blog. I remind you that this website deals mainly about politics (especially EU politics), finance, and high-tech. It's also a memento of my magazine, le manufactureur, which we had been editing from 2005 to 2010.
I will try to publish and post as much as I can on my blog and my website. Recently, I developed and updated my presentation page and I need to check syntax and grammar. I will add links to many of the articles I have been publishing since 2013. Eventually, that's possible that the welcome back will become a static page – a complete and rich one – with links to the blog and posts rather than the lastest blog posts. Je vous rappelle que ce site internet traite principalement de politique (plus spécifiquement de politique européenne), de finance, et de nouvelles technologies. C'est également un souvenir de mon magazine, le manufactureur, que nous avons édité de 2005 à 2010.